What to Expect: Training Events
Training days are set up in the spring and summer season and are split into training levels matching to test levels. They are opportunities for the dog and handler to practice elements required for the test and develop their skills in the field and water. These day sessions are intended to help you to gain knowledge on how to work with and train your dog, share your knowledge and experience with others, and learn about NAVHDA testing expectations.
Helpful Information
Things you may want to bring to a Training Day:
Blaze orange hat, vest or t-shirt (field work training session)
Water for you + your dog
A chair
Lunch for you (day session)
A handful of kibbles or snack for your dog
Lead and leash
Long line or check cord
Towel for muddy paws or wet dog after a swim
Comb/brush to aid in the removal of burrs
Stake out or kennel to put your dog up when you're not in the field
(Do not place stake outs where vehicles are likely to drive)
Gloves and proper footwear for the field and water
Ear & Eye Protection
Sunscreen, bug spray, sunglasses and a hat
What happens at a Training Day event?
The focus of training days is to equip dog owners and handlers with the skills needed to bring their dog to the level of success they desire. Handlers work together on various activities in the field and water based on the focus area(s) of the day.
As a club we do our best to provide training sites that vary in order to allow for our dogs to gain experience with different locations and terrain. Any fields we use will offer enough cover to have productive searches and hold birds. There are water areas that are good for introducing new dogs to swimming and other water that allow mature dogs to work on their water search and marked retrieves.
The birds used in training include homing pigeons, chukar, pheasants and ducks and they are generally available throughout the training season. If you are new and are not sure what you need, we are happy to guide you on the training day to make bird selections based on where your dog is at.
Training days provide club members access to chapter owned equipment: traps, launchers, heeling stakes, blinds, as well and resources in the way of expertise.
Blanks and live fire are used in the process of training. It is important that hunting dogs are correctly introduced to gunfire and we can make sure that happens. If you have a dog that has not been introduced to gunfire or is gun sensitive, precautions can be made so you can participate without fear of stressing your dog.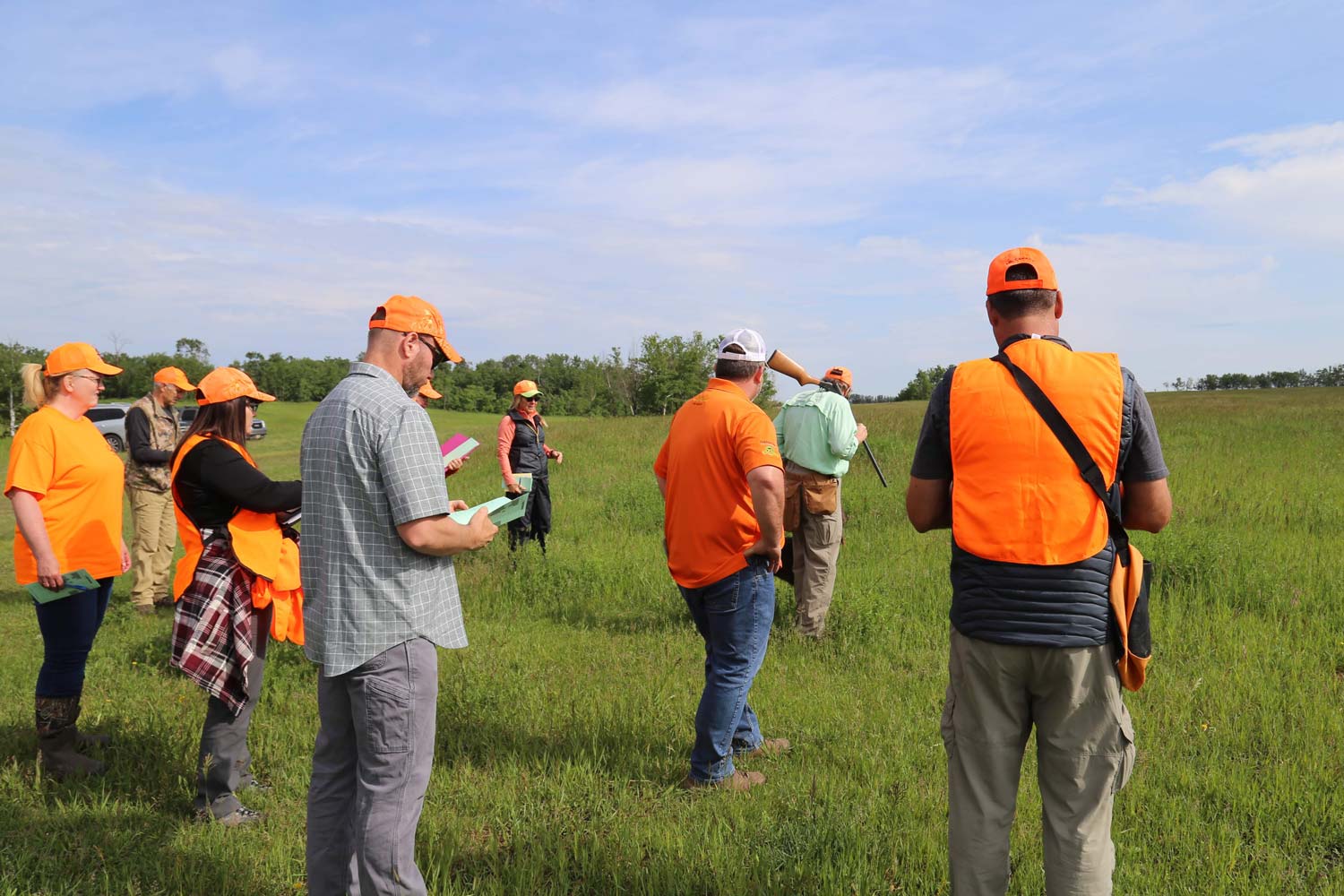 Who leads the training activities?
Our chapter has a director of training who works with a committee to coordinate the location and specific activities taking place at each training event as well as the volunteers required to carry out a successful event.
Chapter members assist in leading training activities or stations where they are proficient. This might look like handlers training for UPT or UT assisting with the Natural Ability Training days or handlers that are training for the Invitational helping with a UPT or UT workshop.
We believe that when members invest in their dogs' training, they will develop their versatile dogs into 'finished' hunting partners and amazing companions they will enjoy for years to come.